Welcome back and Happy New Year! I hope everyone had a fantastic holiday season -- I certainly did. :-) The storm that came through on Jan 2 & 3 meant that I had an additional 2 days of vacation. It was nice but I'm really ready to get back into my routine now.
Today I have a great project and an announcement to share with all of you. I have been selected as a design team member for
The Cutting Cafe
!! Today is my first DT post that I'm making -- I hope you enjoy it. :-) There are a lot of great projects planned so make sure to keep in touch! A really easy way to keep up with my crafting adventures is to like
Christy's Crafty Corner's
Facebook page.
Now....onto my project!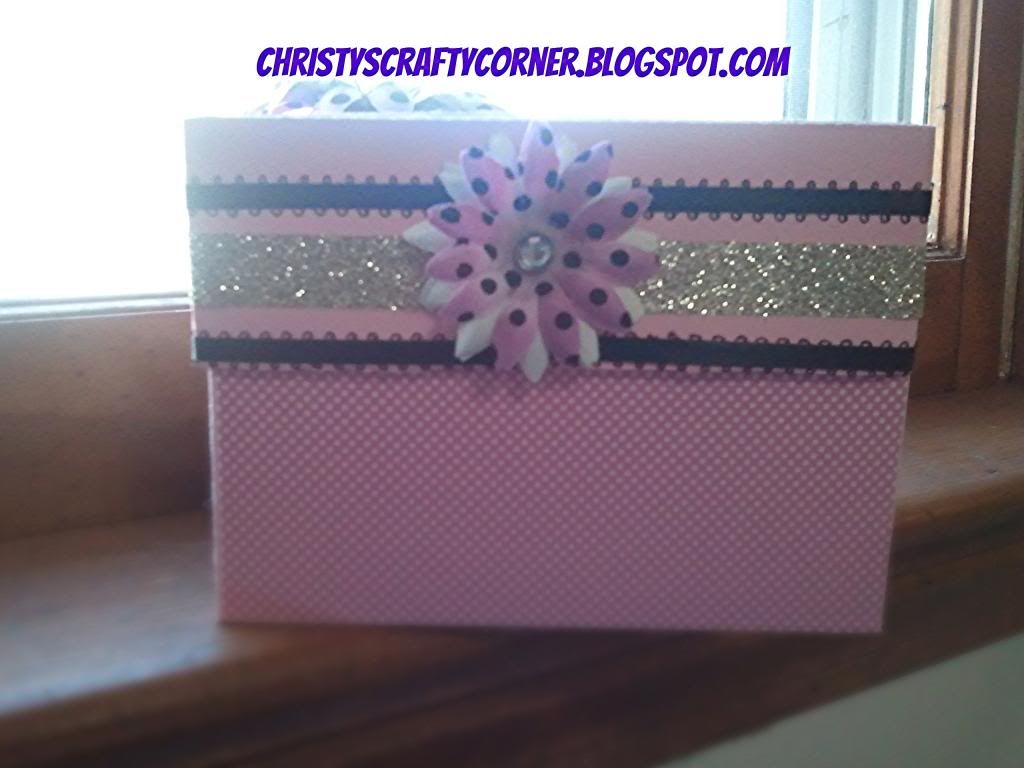 As I was crafting this holiday season I was making a lot of cards. I wanted a place to keep them until it was time to give them away. I found the perfect solution in
The Cutting Cafe's Card Box Organizer
! It is specifically designed for A2 cards and envelopes. The file also includes divider tabs to keep everything organized.
Of course I couldn't leave the box plain -- what's the fun in that?? So I added a little trim and now I have a super cute box to corral all of those lovely hand made cards I spent so much time on!
BUT WAIT! That's not all!! I loved the card box so much I decided to enlarge the file a bit so I could store some of my embellishments....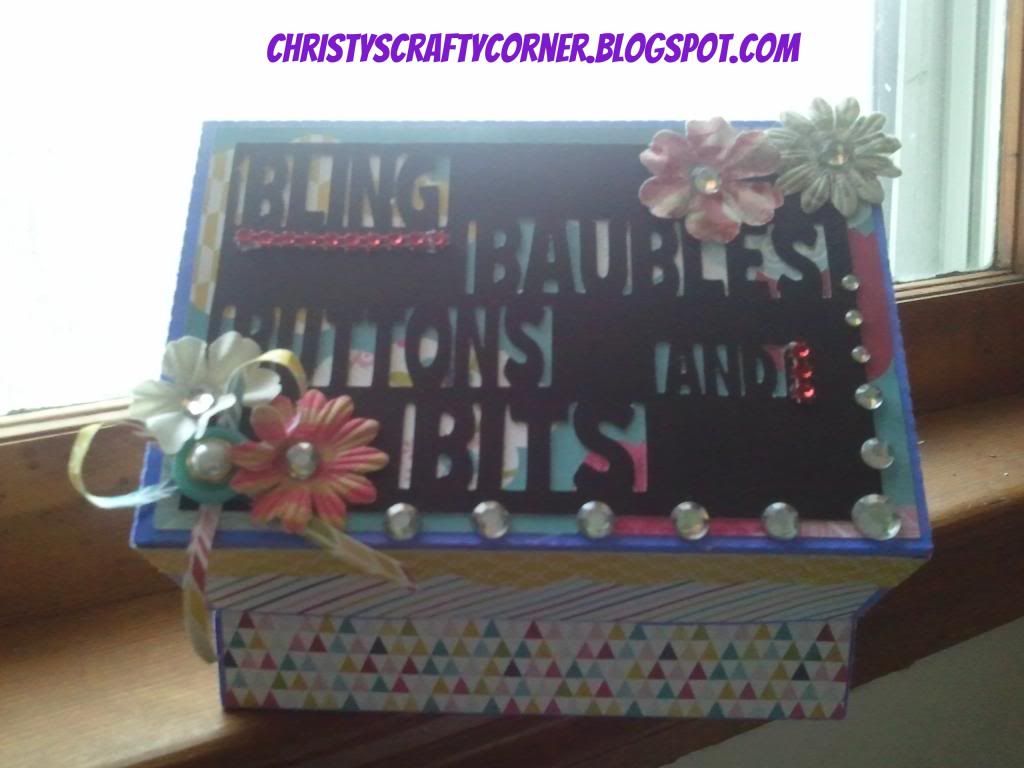 I added an overlay to the top of the box so I can easily know what I have inside and added some bling and embellishment just for fun!
Thank you very much for stopping by! Please leave me some love (comments) and let me know what you think!
~Christy