WOW! Have you seen the new Winter Gazebo kit from
SVG Cuts
? It is absolutely amazing! :-) The projects are stunning and are sure to bring the WOW factor you are looking for. As always, the new kit is free for a limited time with a purchase of $9.98 or more. I've been taking advantage of the wishlist feature on the
SVG Cuts
site to make my shopping quick and easy. As always, if you want to easily keep up on my crafty adventures be sure to like
Christy's Crafty Corner
's Facebook page.
One of the 3D projects in the
Winter Gazebo
kit is this amazing ice skate. The detail is stunning and it goes together like a dream. :-)
The bling was so much fun to pick out. I just love when a project screams for pearls and rhinestones! As always, the step by step video is clear and concise. I know that I will be making the rest of the items in the kit so stay tuned!!
The whole time I was making the ice skate I kept seeing it as a boot -- steampunk boot that it! So here is the next phase of the project: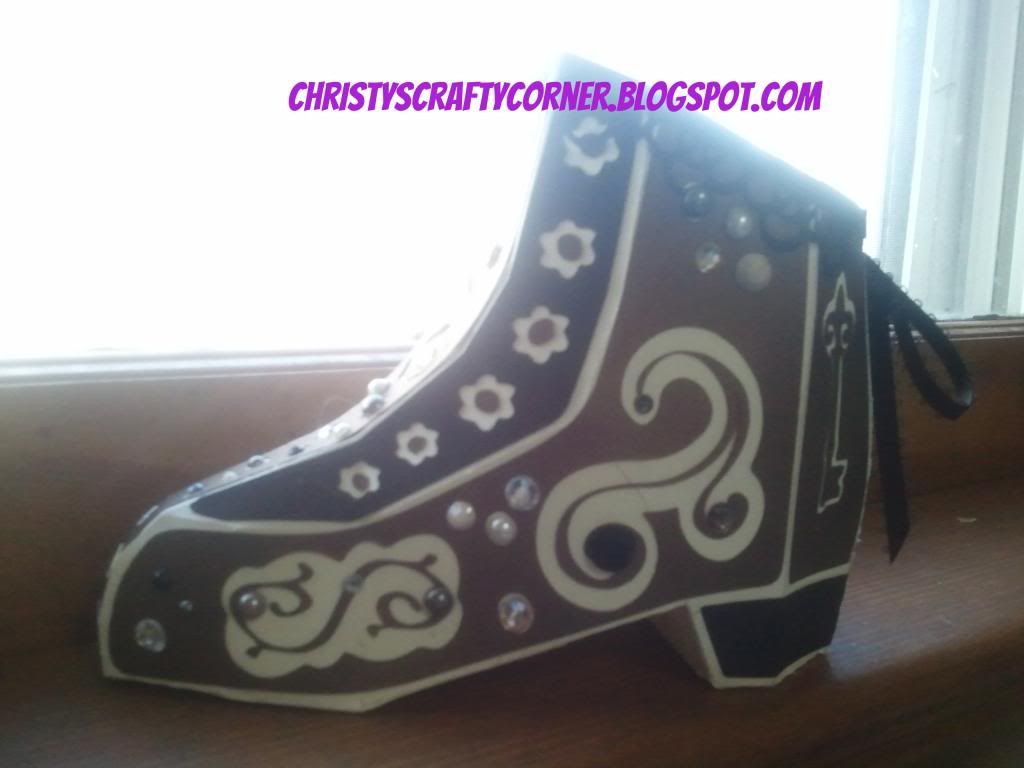 I used a variety of swirl, key and gear svg files that I have collected over time. I'm sorry but I don't know where they came from. I would do a google search and I bet you could find some. I also moved the laces to the back of the boot.
I'm pretty excited with how it came out!
Take care and happy crafting!
~Christy