Hi my crafty peeps!
I'm here today with a canvas that I made that was inspired by a sketch over at
Craft Hoarders Anonymous Challenge Blog
. Not only did they have a sketch for us we were challenged to use 1 old and 1 new item in our project. I used pearls by the yard for the old and washi tape that I have just received from
Pinque Peacock
for the new. :-)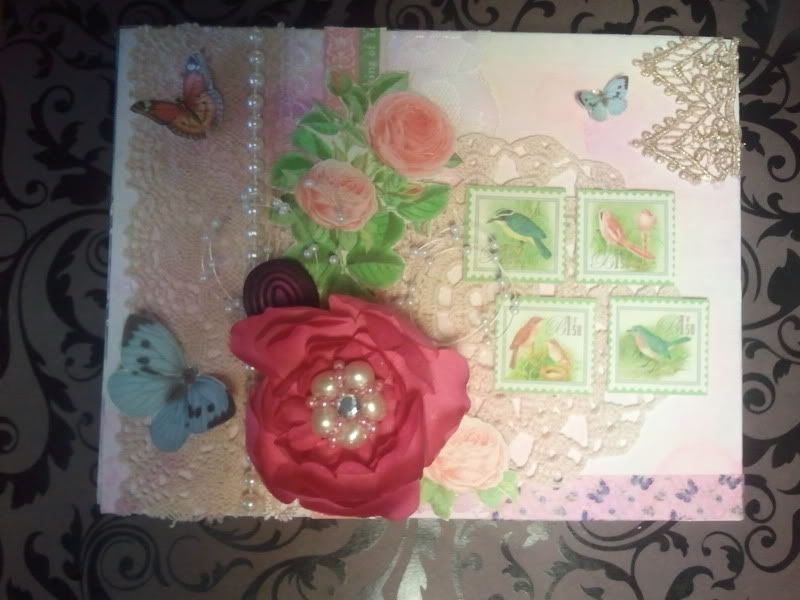 The "canvas" is actually a frameless picture that I picked up from the dollar store. I gave it 3 coats of gesso to cover the print and went to town.
I lightly sprayed the background with pink and purple shimmer mist, layered flat laces and added a doily for the background.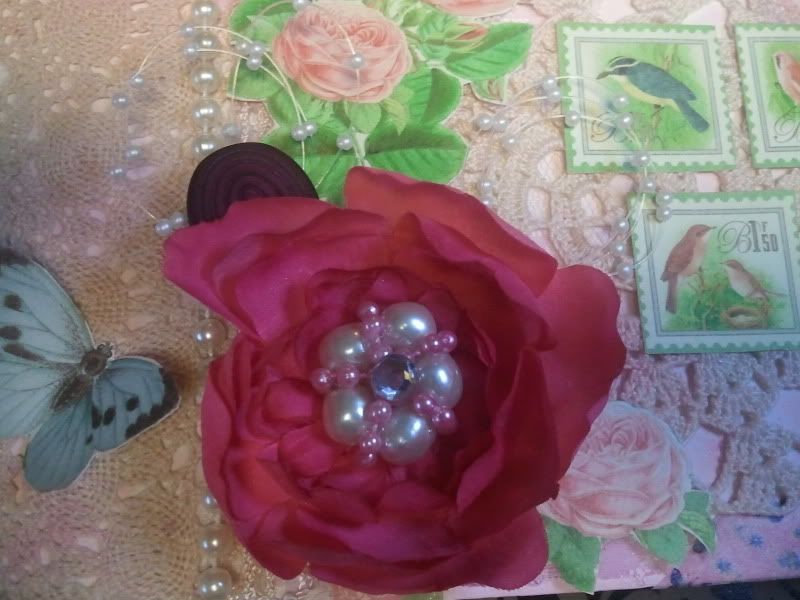 I fussy cut the images from the Graphic 45 Botanical Tea collection collection and added a silk flower that I had altered.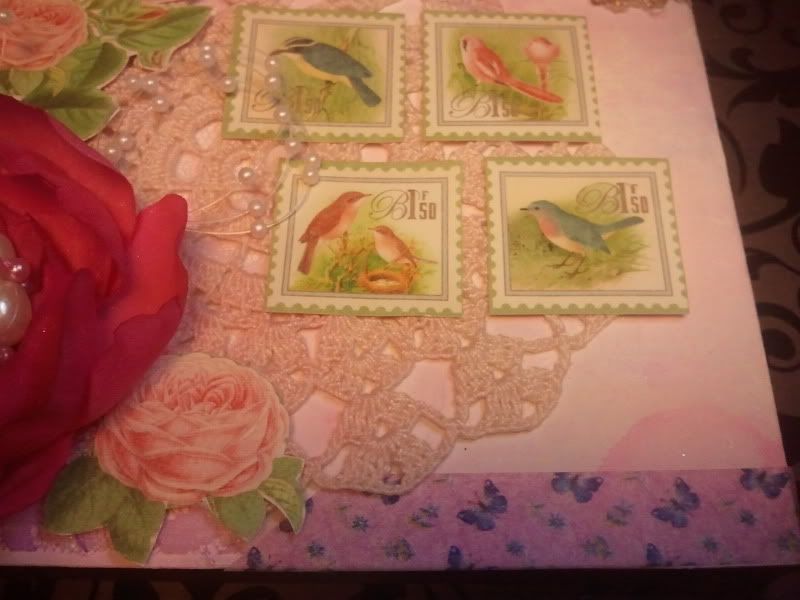 I thought the washi tape fit right into the project -- I just LOVE how it looks!!
Thank you for stopping by! Don't forget you can always find me on: