Hello my Crafty Peeps! I'm here today with my final DT Project for The Cutting Cafe. I have had such a GREAT time the past couple of months working with Regina and all of the DT Members -- I just can't believe that the term is coming to an end.....
I have learned so much working with Regina and the group. I have tried new techniques, refined my style and pushed my design style.
Thank you Regina for giving me the opportunity! I hope you enjoy today's project and I hope to work with you again in the future. :-)
So, as I have found myself in a creative whirlwind over the past few months, one thing has become CRYSTAL clear -- I am a messy crafter -- can anyone relate? I tend to pull embellishments that I think I *might* use on a project and have everything laid out in front of me while working on a project. By the time I finish the project I am drowning in my craftermath....Today's project is something that I have put together to try and corral all of my gorgeous bits and pieces.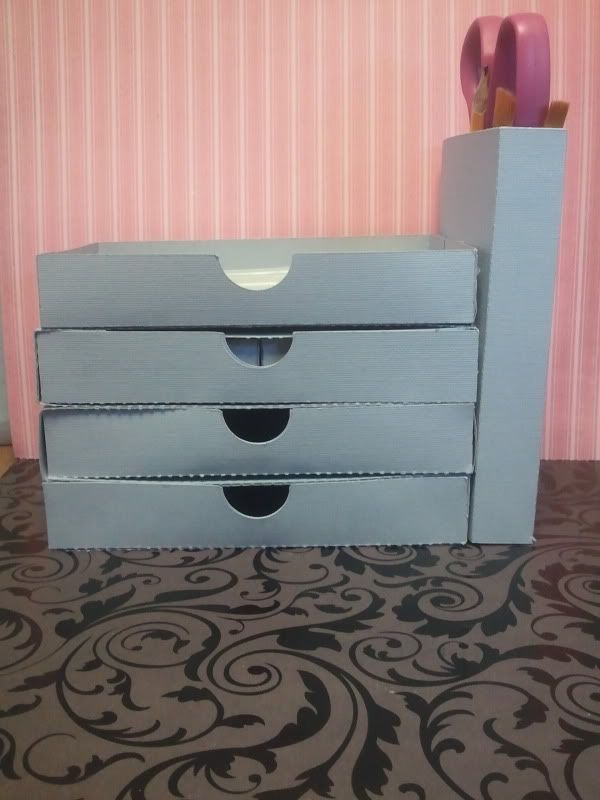 I have modified The Pizza Box Template and The Book Box from the Cutting Cafe to put together this adorable organization station. As you can see I have it set up with several drawers, an open area on the top and space on the side to corral my scissors, paint brushes and pens.
I will be decorating it......I'm just waiting for inspiration! :-)
Thank you for stopping by! Don't forget you can always find me on: