Hello. My name is Christy and I'm a Flower-holic. LOL Yes, I'm still focused (the word obsessed may have been used in my house recently) on these flowers, so I decided to try something new with this amazing
Paper Flower
file. For today's design team project I altered the
Baseball Card
from
The Cutting Cafe
.
As always, you can follow me on
Facebook
to keep up to date on all of my crafting adventures!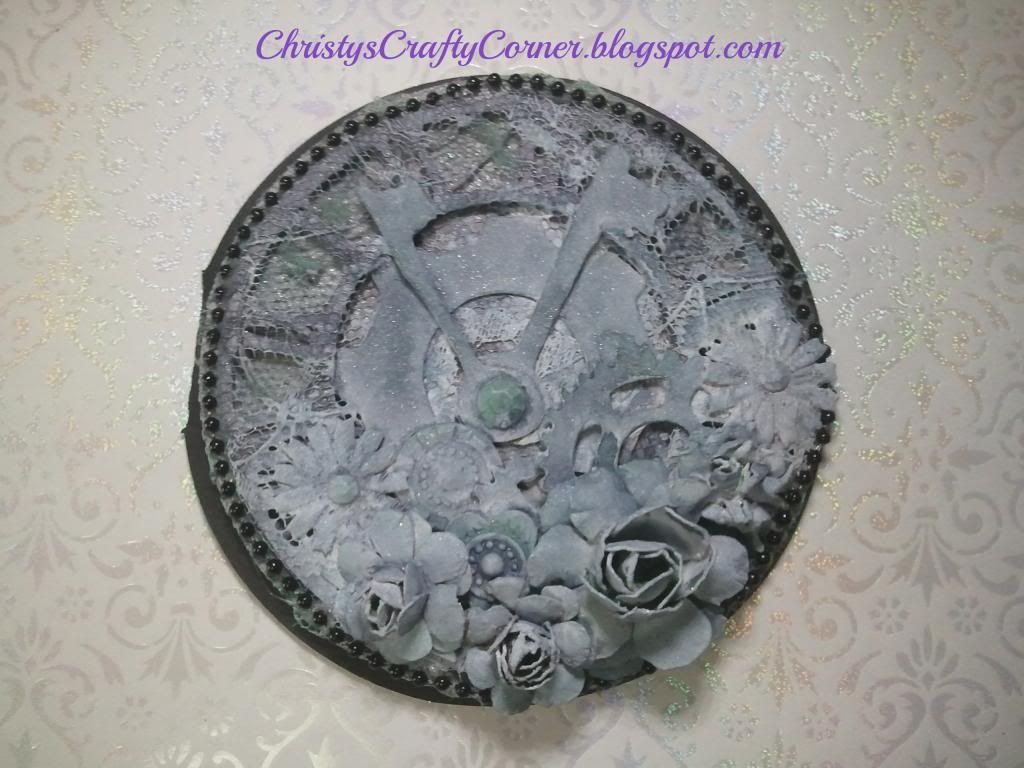 I took the card base and added a clock face that I had made in SCAL. The clock is 9 layers thick to give it some dimension. I covered the whole base with a layer of lace and then started adding my embellishments. I cut out several cogs and gears out of some light weight cardboard I have, then I added on my lovely paper roses. I finished off my tucking in some items from my stash.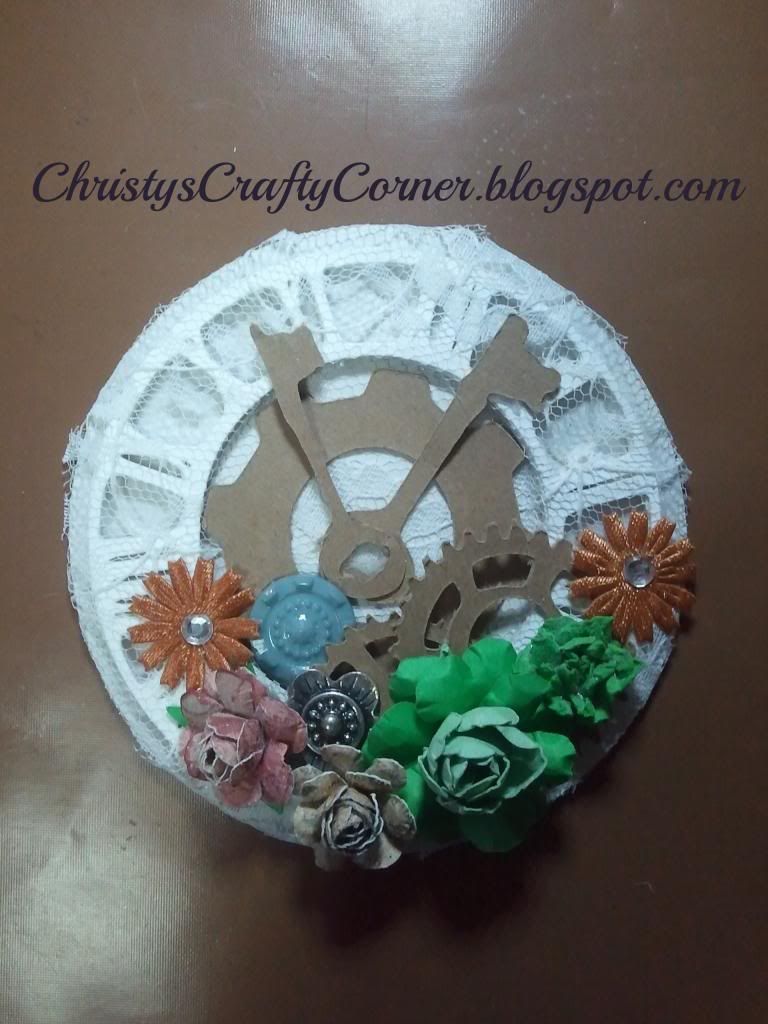 Once I had everything arranged how I liked it, I covered the whole card in my DIY "gesso" so everything was white. Once that dried, I broke out my glimmer mists! You just have to love extra shine!!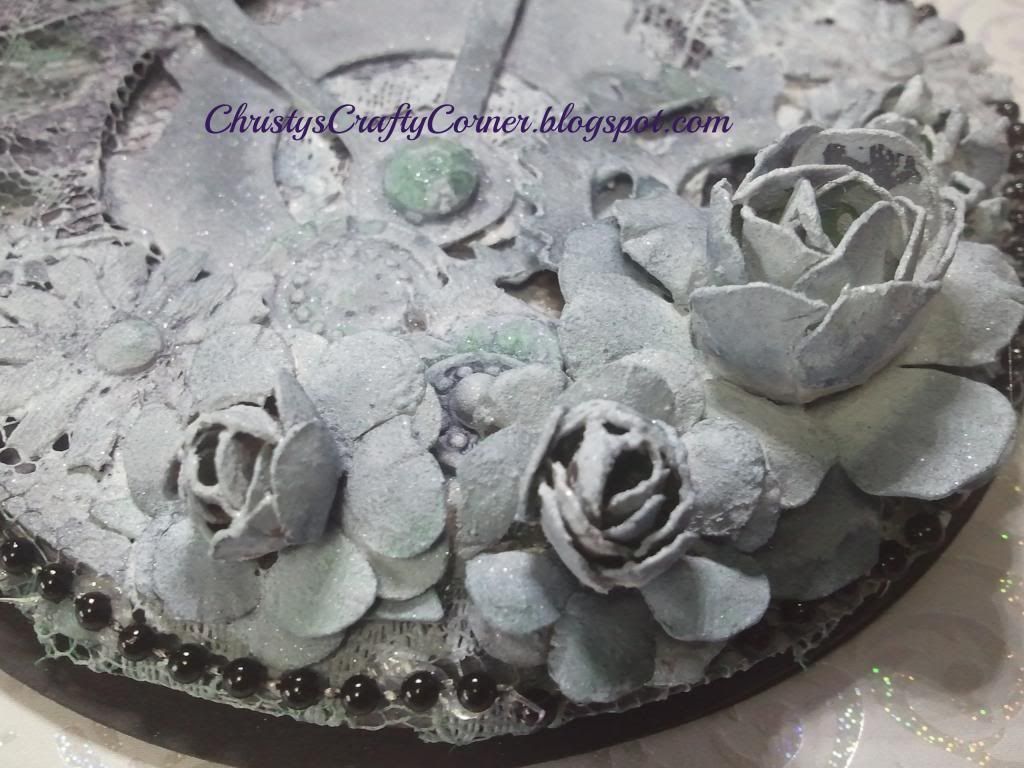 Once everything was dried and attached to the base I thought it needed something extra, so I brought out my tiny black pearls by the yard and ringed the whole card.
This card is so dimensional -- I just LOVE how it came out!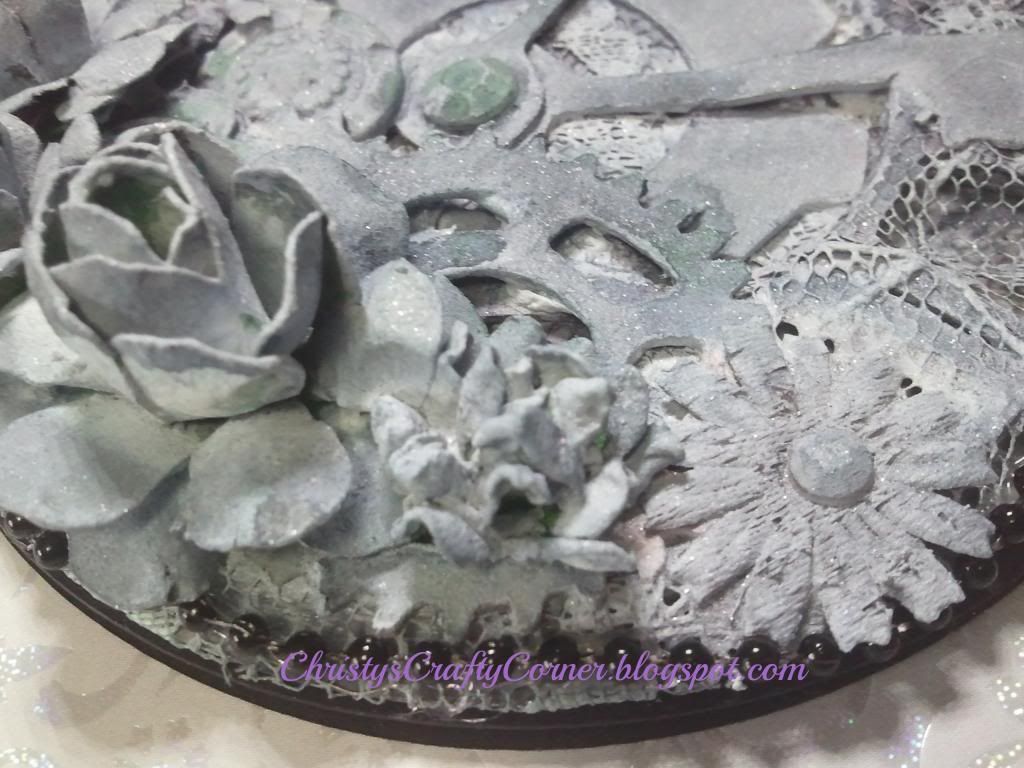 Thank you for stopping by! Don't forget you can always find me on:
~Christy