Hi! Thank you for the opportunity to audition for Graphic 45's 2014 Design Team. The following are several of my favorite projects, as you can see decor and 3D projects are where my crafting heart lives. I hope you enjoy these projects as much as I do.
First up is one of my latest projects. :-) I have used the Graphic 45's Bohemian Bazaar paper and I just LOVE how it came out! I have mixed together a variety of embellishments and I think I have achieved a great bohemian look.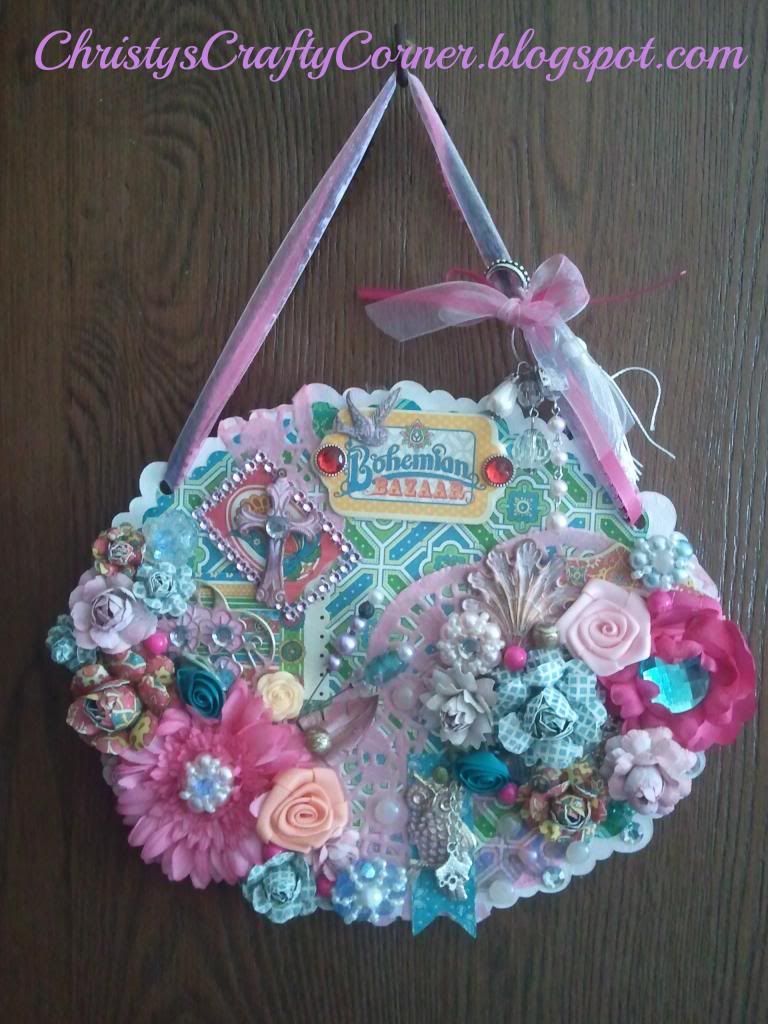 At the top of the project you will find a charm I made dangling from the hanger. It is a beautiful collection of Tim Holtz baubles, pearls and findings from my stash. I also added a chip board piece from the Bohemian Bazaar paper collection and dressed it up with a metal bird that I sprayed with glimmer mist. It is finished with some lovely red gem brads.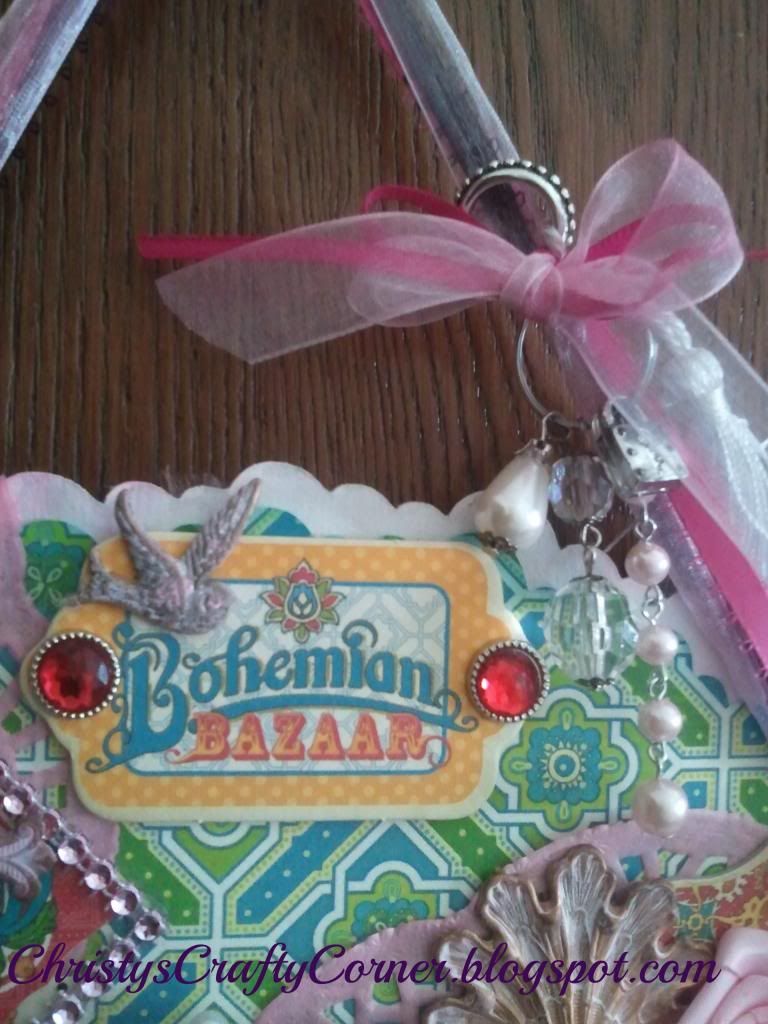 Sprinkled through out the project you'll find a great mix of embellishments. I have made a lot of them -- I'm still LOVING the paper roses. I have also made the sweetest pearl baubles that I have used through out the project. All of the metal elements have been sprayed with my glimmer mist and I have altered the 2 silk flowers to make them fuller and more lush.
I think that the 2 stick pins add a really nice touch. They provide a nice bridge between the two sides of the project. I treated the doily with glimmer mist and the flat back "pearls" you see are actually hot glue dots that I have colored with a pink pearl powder. Also tucked into the project are sweet ribbon flowers from my stash.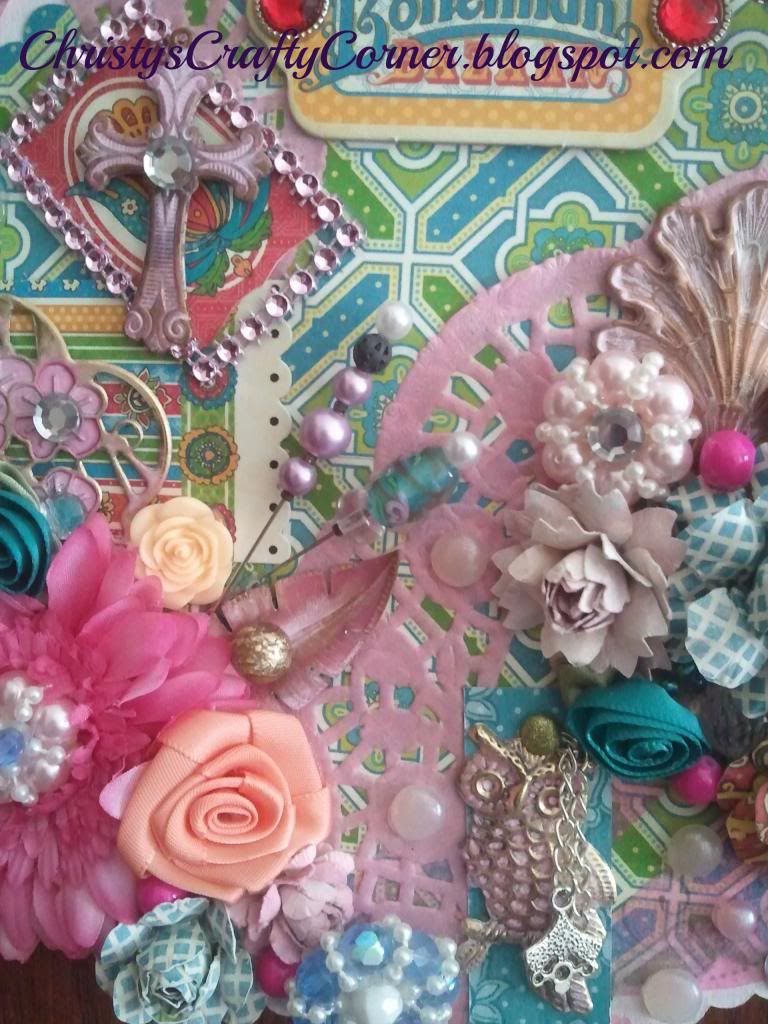 On the right side of the hanging you can see another chip board piece from the Bohemian Bazaar collection peeking out from under the flower collage. In this picture you have a great view of the sweet paper roses and lush pearl flowers I have been obsessed with. :-)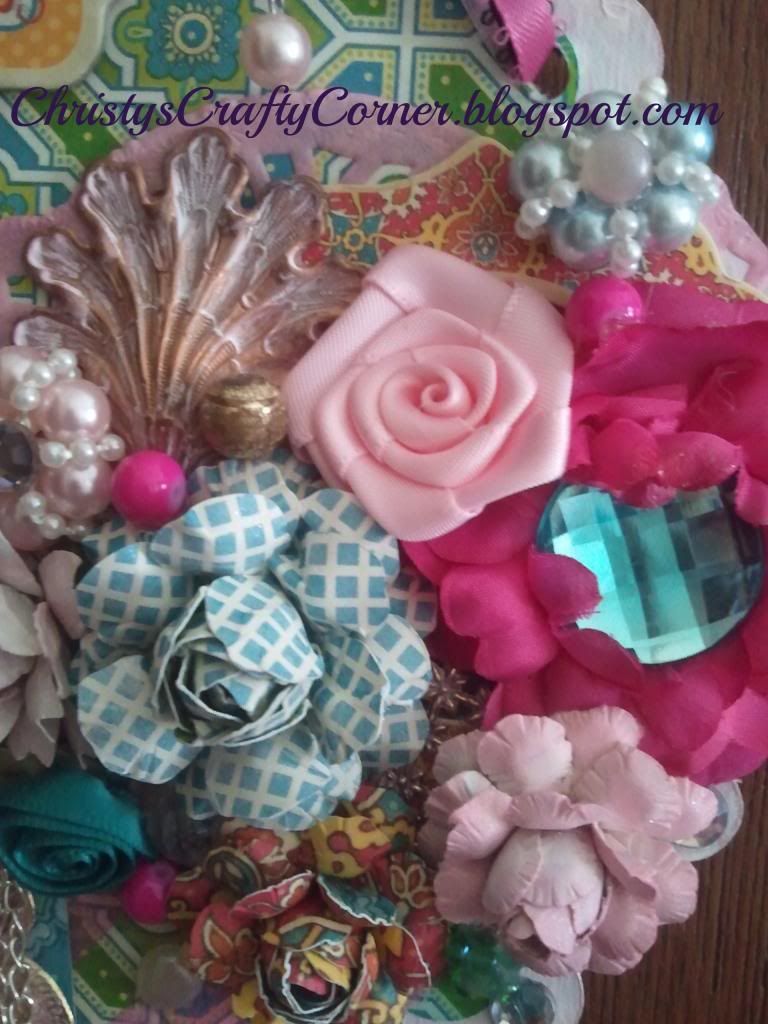 This project came out fantastic and I'm just in love with it!
I'm also including some past projects, so you can really get a feel for my style. I just LOVE tags and I wanted to try my hand at making one. Flowers, lace, bling and buttons.....OH MY! These are all of my favorite things all in one place and I love how it came out.
Up next is my 3D blocks, what I like the most about these them is that on each side is a different inspirational saying so that I can match it to my mood. The arrangement on top is resting on a belly band I made to hold all of the blocks together.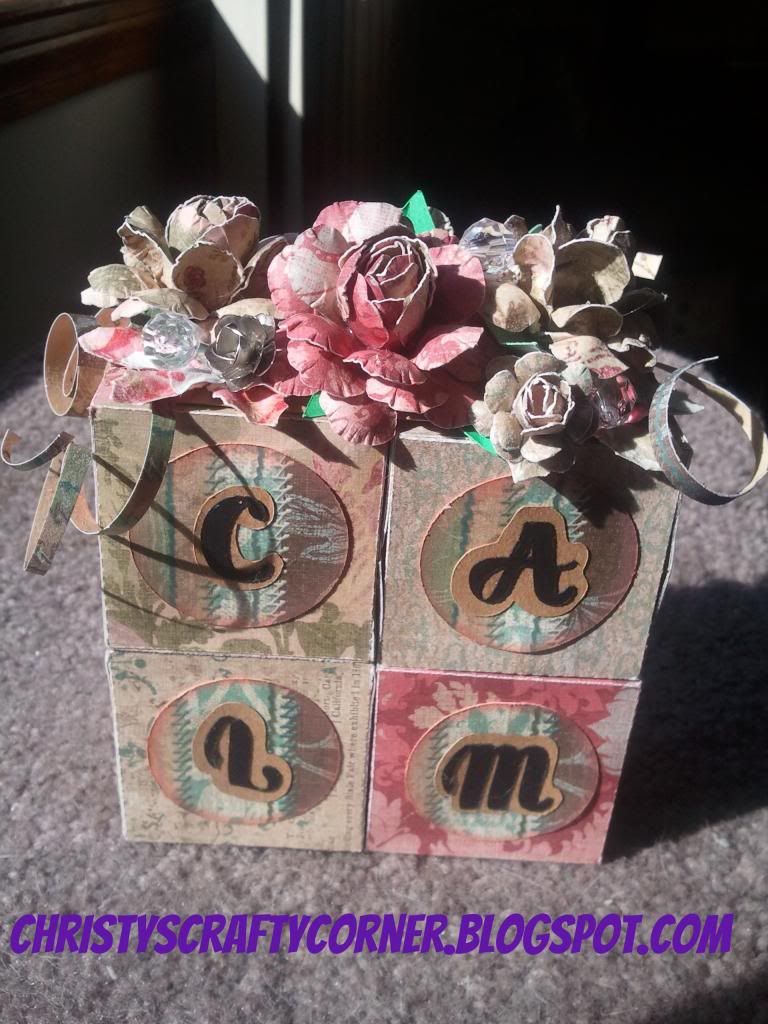 The granny boot is from an ice skate file that I altered. I moved the laces to the back of the boot and went to town with swirls, bling and lace.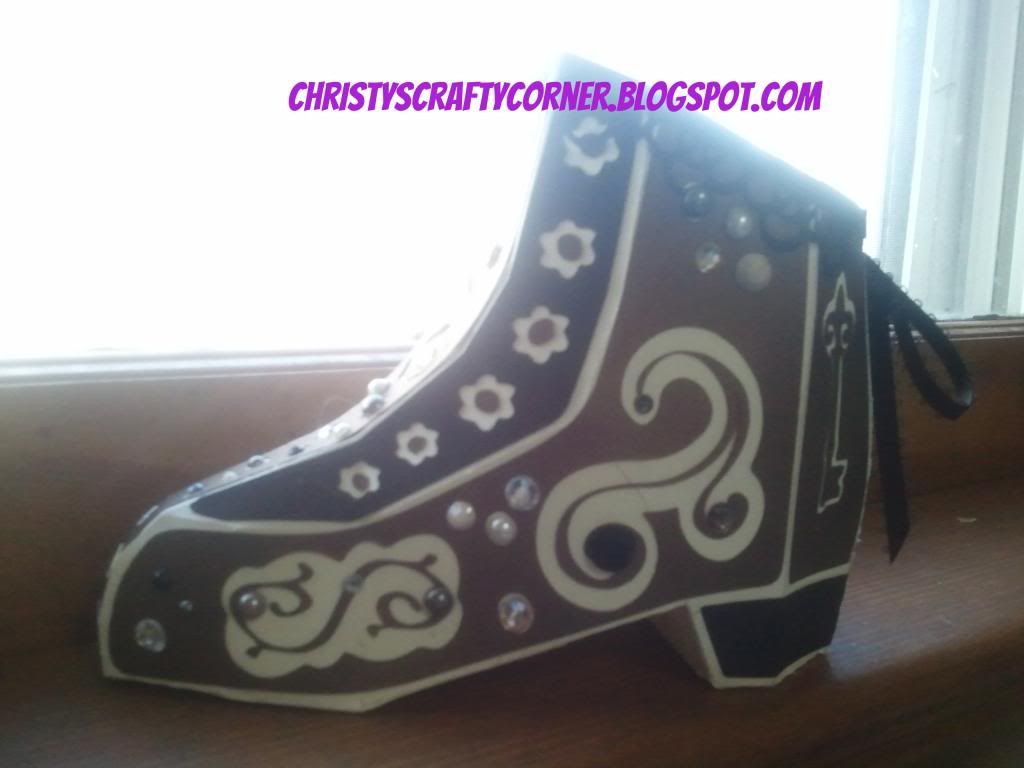 Through out the year I co-chair a local craft fair at my local church. Some of the projects we do are ones that I design and cut out. I bring in all of the pieces and teach the group how to assemble the project. The gum ball machine was inspired from something I found online. I designed all of the SVG files used and it was a big hit with the group. I think these will sell out quickly at this year's fair.
The final project I have for you to look at is a centerpiece that I made for a fundraiser. I had only had my cutting machine for a couple of months when I made these tough chicks. ;-) I ended up making 40 of them and they looked GREAT on the tables.
Thank you for your consideration and I look forward to hearing from you soon!
Don't forget you can always find me on:
~Christy Lepine